Choosing the right communications system is vital for safety and efficiency. Towing operators are on the road in the harshest of conditions. Whether your team is navigating the highways, city streets, an accident, a stranded motorist or rescuing drivers, push to talk two-way radios are instrumental in   helping your team get the job done quicker and safer than ever before.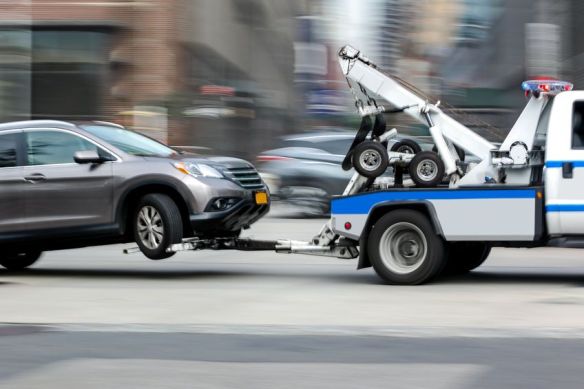 4 reasons why your company needs push to talk two-way radios:
1. Our FleetNet Digital Radio Network provides instant and clear communications.  Towing operators rely on fast access to information and the ability to respond quickly when people need their services. Push to talk, two-way radios make that happen with instantaneous access to communication with the push of a single button. With only the press of one button to communicate effectively, push to talk radios are DOT compliant as well.
2. Enables out of area communications. Towing operators sometimes need to talk in mountainous areas and canyons, pulling vehicles out of ravines or curvy roads. With the option of Our FleetNet Digital Radio Network communication or talk around operation, communications options exist for every situation your team should encounter.
3. Group communication allows your team to hear and help each other which minimizes mistakes and downtime. Group communication also builds moral and camaraderie. Supervisors can monitor radio traffic and jump in to assist when necessary. Group communication limits non-business communication and improves response time to customers. Group also greatly helps dispatchers by eliminating endless voicemails or missed calls.
4. Special features such as individual call enables you to communicate with individual drivers as well as alert their radio, so they know to reply when they are able. Push to talk two-way radios allow you the option of communicating with individual drivers, a specific group of drivers, or your entire fleet of drivers to coordinate routes or responses to multiple car accidents in your location or just to relay important safety information to one driver who may be entering a higher risk location.