Providing radio communications keeping the disposal industry safe and legal.  Two-way radios are legal to use while driving and safer to use than a cell phone that requires a driver to take their eyes off the road.  Our wide-area coverage offers exceptional audio quality and coverage. Radios often work in areas that cell phones will not. In an emergency situation when cell signals are jammed, radio communications still function.  The capability of built in redundancy minimizes your down time.
6 reasons All-Call Group communication will save your company money:
Group communications allow your team to hear and help each other which minimizes mistakes and downtime
Group communication builds moral and camaraderie
Supervisors can monitor radio traffic and jump in to assist when necessary
Group communication limits non-business communication
Improved response time to customers or in the event of a breakdown
Greatly helps dispatchers by eliminating endless voicemails or missed calls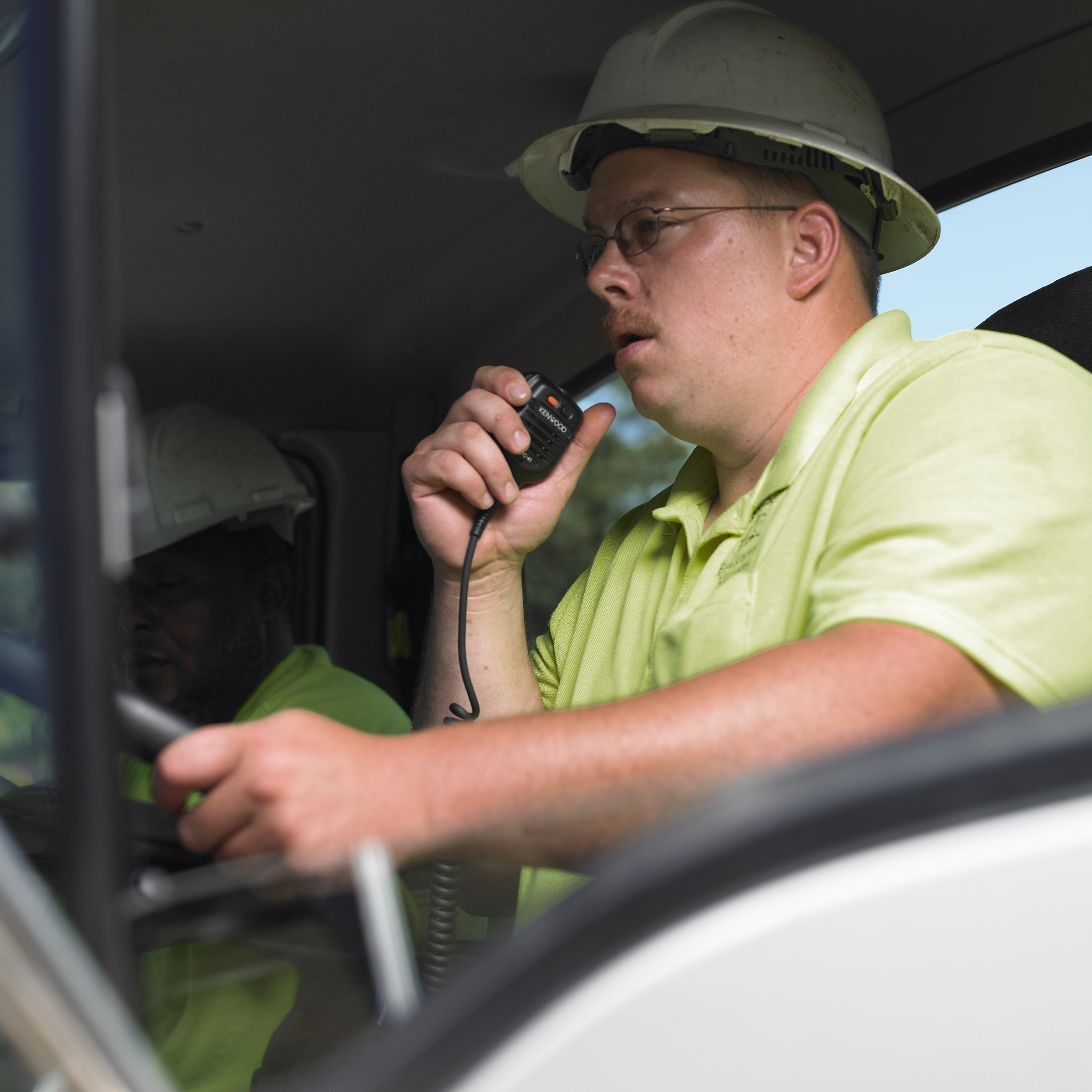 Let us help you identify the best system for your specific demands. There are many customizable features that can help your team be more efficient and better communicators. Many features are available such as caller ID, private groups, individual call, radio alerts, individual radio validation, outside speakers, public address systems and many more.