Many school districts have allowed us the opportunity to keep their kids safe.  Through voice communications for day to day operations, emergency communications in the event of a lock down or emergency communications for local or global disasters, bus communications and tracking systems and z-pass student tracking.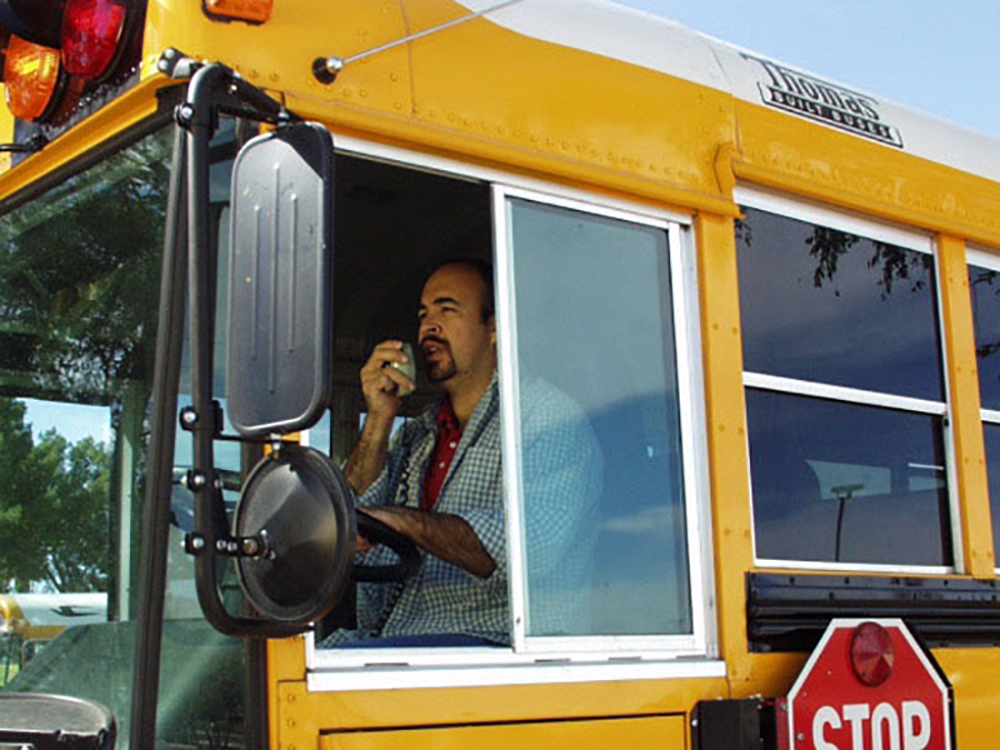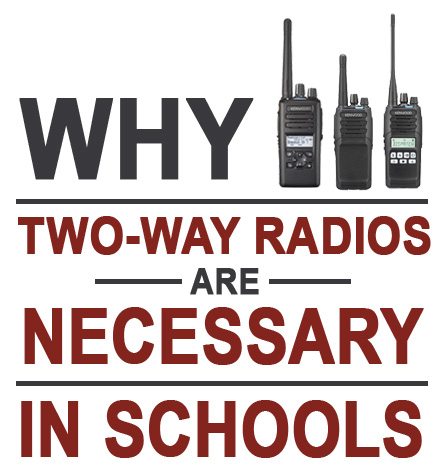 6 reasons why two-way radios are needed in schools:
Instant communication during a crisis
Easier communication with a group
Keep things running smoothly
Easy to use
Cost effective
Campus-wide coverage
Crystal Communications offers our many years of experience in providing public and private schools with radio communication systems. Our knowledgeable experts are ready to help you find comprehensive solutions that fit your school and budget. Our experts are committed to helping you meet your communication goals and make your school a safer place for the students, teachers, and administrators. Our specialists will work with you to not only select the right two-way radios for your schools but will also offer a wide range of communication solutions at budget-friendly prices.  Because every school is different, your system will be custom designed with your particular needs in mind using handheld radios, bus radios, office radios, repeaters for extended coverage, wide area coverage, and AVL solutions.  Radios enable you to communicate locally, across your entire campus or multiple campuses, ensuring that everyone stays connected and informed.
Accessories are available to ensure efficient use such as holsters, rack chargers, USB charged batteries, speaker microphones that clip onto clothing or earpieces offer easy hands-free communication.  Get the best deal on durable, dependable two-way radios for your schools today at Crystal Communications.
Wide selection of portable two-way radios ensuring that your school's communications and budget requirements are met. We are committed to help make our schools a safer place for our students, teachers and administrators.
Mobile Radios are ideal for school departments that operate school buses, security vehicles and maintenance vehicles. They help schools efficiently supervise bus loading and unloading, stay in touch with the drivers and track the buses while en route ensuring staff and students safety.
Campus-Wide/District-Wide Radio Coverage
Our FleetNet Digital Radio Network or onsite repeaters can increase the range of your two-way radios, eliminate "dead spots" and staticy, broken transmissions. Our specialists will work with you to design a simple to use, complete, reliable, turnkey and cost-effective solution to provide campus-wide or district-wide coverage for your school.